Re-size Text:



Your shopping cart is empty!
Sitemap
Contact us
Need help? Call 800-217-0025 - Mon-Thu 7:00am-5:30pm, Fri 7:00am-5:00pm CT
Provox® Vega™ Puncture Set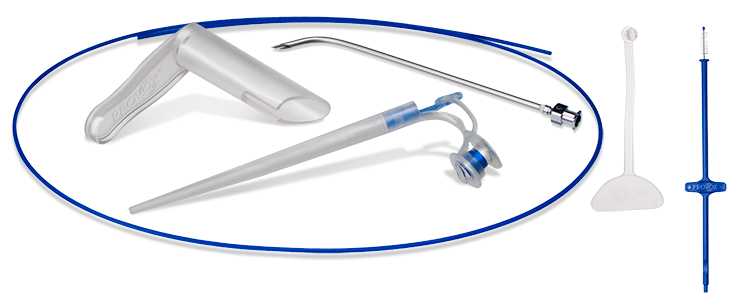 Provox® Vega™ Puncture Set
A disposable surgical set for primary and secondary placement of the Provox Vega voice prosthesis in three easy steps:
Protect

The transparent pharynx protector is intended for primary puncture only and helps to protect the pharyngeal walls during a tracheoesophageal puncture.
Puncture

The puncture needle is slim, hollow and bent to enable puncturing with low force. It is used both to create the puncture and to introduce the guidewire through the puncture site.
Place

The loop that sits around the voice prostheses unfolds the tracheal flange, which reduces the need to use forceps or hemostats to pull the voice prosthesis in place. The TEP is gradually dilated when pulling the guidewire with the dilator through the opening and the voice prosthesis slides gently in position.
Features and Benefits
Sterile, all-in-one and disposable surgical set
Creates a round puncture
Pre-loaded with a Provox Vega voice prosthesis
Rapid procedure with minimal preparation
Designed to protect the pharynx during primary puncture
Allows simultaneous voice insertion with tracheoesophageal (TE) puncture
For primary and secondary TEP
Provox Vega Puncture Set contains sterile: 1 pharynx protector (made of transparent thermoplastic), 1 puncture needle (made of surgical stainless steel), 1 guidewire (made of pre-colored fluoroplastic), 1 puncture dilator with 1 preloaded Provox Vega voice prosthesis
Also included: 1 Provox Vega Plug (non-sterile), 1 Provox Brush (non-sterile) and 1 Emergency Card.
Sterile, for single use.
For Clinician Use Only.
Showing 1 to 10 of 10 (1 Pages)