Re-size Text:



Your shopping cart is empty!
Sitemap
Contact us
Need help? Call 800-217-0025 - Mon-Thu 7:00am-5:30pm, Fri 7:00am-5:00pm CT
Terms and Conditions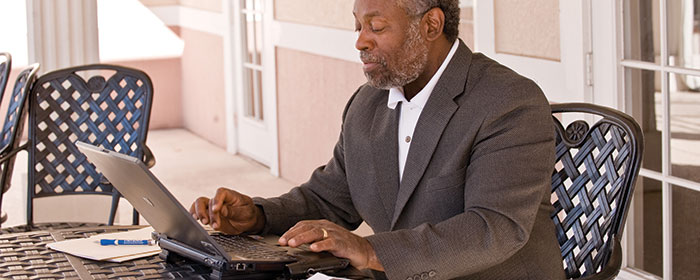 Terms and Conditions
TERMS AND CONDITIONS OF USE AGREEMENT
PLEASE READ THESE TERMS AND CONDITIONS OF USE CAREFULLY BEFORE USING THIS SITE.
THE LARYCARE.COM AND ATOSMEDICAL.COM INTERNET WEBSITES ("OUR SITES") ARE ONLINE INFORMATION AND COMMUNICATIONS SERVICES PROVIDED BY ATOS MEDICAL AB. BY ACCESSING AND USING OUR SITES, YOU SIGNIFY YOUR AGREEMENT TO THESE TERMS AND CONDITIONS OF USE AS SET FORTH HEREIN. YOU MUST AGREE TO THESE TERMS AND CONDITIONS IN ORDER TO CONTINUE TO ACCESS AND USE OUR SITES.
PLEASE READ THIS DOCUMENT CAREFULLY. IF YOU DO NOT AGREE TO ALL OF THE TERMS AND CONDITIONS OF THIS AGREEMENT, YOU MAY NOT CONTINUE TO ACCESS OR USE OUR SITES.
Section 1. General Disclaimer; No Medical Advice.
Our Sites have been provided as a free public service for your general information only and should not be relied upon for specific medical advice. Any information contained in or provided by Our Sites is intended for general educational purposes only and should not be construed as a substitute for individualized professional advice from a physician or other health care provider, or as a recommendation of any particular treatment plan. Nothing contained in or transmitted from Our Sites constitutes the establishment of a physician-patient relationship between you and any individual providing information on Our Sites, or between you and Atos Medical AB. No information provided by Our Sites is intended to diagnose, treat, or cure any patient, or to otherwise be used or considered as medical advice, a medical opinion, or the practice of medicine. Always consult your personal physician or other professional health care provider when seeking individualized treatment regarding your medical diagnosis or condition, and never disregard medical advice or delay seeking it because of something you may have read on Our Sites.
Atos Medical AB assumes no liability or responsibility for damage or injury to persons or property arising from any use of any product, information, idea, or instruction contained in the materials provided to you by or on Our Sites. We reserve the right to change or discontinue, at any time, any aspect or feature of Our Sites, including these Terms and Conditions of Use, and such modifications shall be effective immediately upon the posting of the modified aspect or feature of Our Sites or the modified Terms and Conditions of Use. You agree to review this agreement periodically to be aware of such modifications, and your continued access or use of Our Sites shall be legal evidence of your acceptance of the most recent version of the Terms and Conditions of Use as it appears at the time of your access or use. PLEASE REVIEW THE TERMS AND CONDITIONS OF USE EACH TIME YOU VISIT OUR SITES.
Section 2. Use of Our Content; Copyright and Trademark. 
The contents of Our Sites ("Our Content"), including but not limited to text, graphics, images, and software licensed by Our Sites, are protected by both United States and foreign copyright laws. Title to Our Content shall not pass to you or to any other user of Our Sites, and instead shall remain with Our Sites or with the authors of the materials posted on Our Sites.
We also own the names we use for those of our products and services mentioned in Our Sites, and these names are protected by both United States and foreign trademark laws. An ® following a name on Our Sites indicates that the trademark has been registered in the United States. A ™ following a name on Our Sites indicates that it is an unregistered trademark. All trademarks are the property of their respective owners.
By agreeing to these Terms and Conditions, you are authorized to view, e-mail, download, or print copies of Our Content, but only for your personal, noncommercial use. Unauthorized use of Our Content may violate copyright, trademark, and other laws. Whenever you e-mail, download, or print copies of Our Content, you must also include all copyright and other notices that are included in Our Content, including any copyright notices at the bottom of the page.
Our Content may not be reverse-engineered, disassembled, de-compiled, reproduced, transcribed, stored in a retrieval system, translated into any natural or computer language, re-transmitted in any form or by any means (electronic, mechanical, photographic, recorded, or otherwise), resold, or redistributed without the prior written consent of Our Sites. You may not sell or modify Our Content or reproduce, display, publicly perform, distribute or otherwise use Our Content in any way for any public or commercial purpose.
The use of Our Content on any other website or in any other networked computer environment for any purpose is expressly prohibited, although you may provide HTML hyperlinks from your website to Our Sites, subject to these Terms and Conditions of Use. By agreeing to these Terms and Conditions of Use, you are hereby granted a non-exclusive, limited, and revocable license to link to Our Sites. Atos Medical AB reserves the right to revoke this license generally, or your right to use specific links, at any time. If Atos Medical AB revokes this license, you agree to remove and disable any and all of your links to Our Sites immediately.
If you use the trademarks or other parts of Our Content in a way that is not clearly allowed by these Terms and Conditions of Use, you are violating your agreement with us and may be violating copyright, trademark, and other laws. If such is the case, we automatically revoke your permission to use Our Sites, and you must immediately destroy any copies you have made of any portion of Our Content. All rights not expressly granted by these Terms and Conditions are reserved. Our Content is subject to change without notice at the editorial discretion of Our Sites.
Section 3. Disclaimers.
ATOS MEDICAL AB AND OUR SITES MAKE NO REPRESENTATIONS ABOUT THE RESULTS TO BE OBTAINED FROM USING OR RELYING UPON OUR SITES OR THE CONTENT CONTAINED IN OR PROVIDED BY OUR SITES. THEREFORE, YOUR USE OF OUR SITES IS AT YOUR OWN RISK.
ATOS MEDICAL AB PROVIDES OUR SITES AND THE CONTENT AND SERVICES THEREIN ON AN "AS IS" BASIS WITHOUT ANY WARRANTIES OF ANY KIND, EXPRESS, IMPLIED, OR STATUTORY. ATOS MEDICAL AB AND OUR SITES, TO THE FULLEST EXTENT PERMITTED BY LAW, HEREBY EXPRESSLY AND SPECIFICALLY DISCLAIM ALL WARRANTIES, EITHER EXPRESSED OR IMPLIED, STATUTORY OR OTHERWISE, INCLUDING BUT NOT LIMITED TO ANY IMPLIED WARRANTIES OF TITLE, MERCHANTABILITY, NON-INFRINGEMENT OF THIRD PARTIES' RIGHTS, AND FITNESS FOR A PARTICULAR PURPOSE. ATOS MEDICAL AB AND OUR SITES MAKE NO REPRESENTATIONS OR WARRANTIES ABOUT THE ACCURACY, RELIABILITY, COMPLETENESS, CONTINUITY, OR TIMELINESS OF THE CONTENT, SERVICES, SOFTWARE, TEXT, GRAPHICS, LINKS, OR COMMUNICATIONS PROVIDED ON OR THROUGH THE USE OF OUR SITES. YOU AGREE THAT YOU ARE RESPONSIBLE FOR TAKING ALL PRECAUTIONS NECESSARY TO ENSURE THAT ANY CONTENT YOU MAY OBTAIN FROM OUR SITES IS FREE OF COMPUTER VIRUSES OR ANY OTHER POTENTIALLY DESTRUCTIVE COMPUTER CODE. SOME STATES DO NOT ALLOW LIMITATIONS ON IMPLIED WARRANTIES; THEREFORE, ONE OR MORE OF THE ABOVE LIMITATIONS MAY NOT APPLY TO YOU.
YOU AGREE THAT NEITHER ATOS MEDICAL AB NOR ANY PERSON OR COMPANY ASSOCIATED WITH ATOS MEDICAL AB SHALL BE LIABLE FOR ANY DAMAGES WHATSOEVER RESULTING FROM YOUR USE OR INABILITY TO USE OUR SITES OR ANY CONTENT, SERVICES, OR MATERIALS PROVIDED BY OR ON OUR SITES ("THIS PROTECTION"). THIS PROTECTION INCLUDES ALL CLAIMS, WHETHER BASED ON WARRANTY, CONTRACT, TORT, STRICT LIABILITY, OR ANY OTHER LEGAL THEORY, AND WHETHER OR NOT ATOS MEDICAL AB IS ADVISED OF THE POSSIBILITY OF SUCH DAMAGES. THIS PROTECTION COVERS ALL LOSSES, INCLUDING, WITHOUT LIMITATION, DIRECT, INDIRECT, SPECIAL, INCIDENTAL, CONSEQUENTIAL, EXEMPLARY, AND PUNITIVE DAMAGES; DAMAGES RESULTING FROM PERSONAL INJURY OR WRONGFUL DEATH; LOST PROFITS; AND DAMAGES RESULTING FROM LOST DATA OR BUSINESS INTERRUPTION.
Section 4. Privacy Policy.
Our Sites respect the priority you place on privacy protection on the Internet and have undertaken to adhere to the legal requirements of medical and health information privacy. Our Sites do not collect personally identifiable information about users of Our Sites ("Users") except when such individuals specifically provide such information on a voluntary basis. Any information a User provides when accessing and using Our Sites or any services provided by Our Sites constitutes information voluntarily provided by the User.
Our Sites recommend that Users correspond via an e-mail address at which the User can both send and receive secure and confidential communications. Our Sites do not take responsibility for misdirected or mistakenly addressed e-mail, or for any disclosures made by a User with respect to a User's visits to Our Sites. Users are responsible for insuring that e-mail addresses are correct before sending e-mails that may contain, or pertain to, personal or confidential information.
No personal records or other personal information of any kind whatsoever, which are retained by Our Sites pursuant to relevant record-keeping laws, will be disclosed or released to any third party unless a written Consent to Release Information is signed by the relevant User, or said records are ordered to be released or disclosed by a court of competent jurisdiction, or said information is released or disclosed by Atos Medical AB in conformance with the provisions of governmental, legal, or administrative requirements including, but not limited to, the United States Food, Drug and Cosmetics Act and its enabling regulations and the health insurance portability and accountability act of 1996 ("HIPAA") and its enabling regulations
Although Our Sites will not post a User's name or IP address in responding to any query, and although Our Sites will use its best efforts to insure that any public posting of an answer to a query will contain no information that could link a User or any person identified in a User's communication to said answer, a User submitting any query to Our Sites by e-mail or by any other method of communication whatsoever shall be solely responsible for taking steps to conceal any personal information in the text of the query which may reveal the User's identity. Any query or other communication which a User personally posts on Our Sites is considered to be non-confidential. Our Sites cannot guarantee that e-mail to or from Our Sites will not be "hacked" and otherwise illegally intercepted and read.
You agree that you will not upload or transmit any communications that infringe any patent, trademark, trade secret, copyright or other proprietary rights of any party. By submitting communications to Our Sites, you automatically grant and warrant that the owner of the content of such communication has expressly granted Atos Medical AB and Our Sites a royalty-free, perpetual, irrevocable, worldwide, and nonexclusive license to use, reproduce, create derivative works from, modify, publish, edit, translate, distribute, perform, and display the communication alone or as part of other works in any form, media, or technology whether now known or hereafter developed, and to sub-license such rights through multiple tiers of sub-licenses.
Queries or communications posted on or e-mailed to Our Sites are subject to editing. Our Sites' determination as to which queries shall be answered shall be final, and Our Sites are not obligated to and shall not be required to respond to or address every query posted on or e-mailed to Our Sites. All responses to queries posted on Our Sites shall constitute content subject to these Terms and Conditions of Use, including without limitation the provisions relating to disclaimer, indemnity, and limitation of liability.
Our Sites may provide links to various third-party websites. Our Sites, however, exercise no authority over linked sites, each of which maintains independent privacy and data collection policies and procedures. Therefore, Our Sites assume no responsibility or liability for these independent methods or actions and is not responsible for the independent policies or procedures of third-party destination sites.



Our Sites reserve the right to modify, at any time whatsoever, the terms and conditions of its Privacy Policy, as well as its Terms and Conditions of Use, and such modifications shall be effective immediately upon the posting of such modified terms and conditions on Our Sites. You agree to review this Privacy Policy and the Terms and Conditions of Use periodically to be aware of such modifications, and your continued access or use of Our Sites shall constitute legal evidence of your acceptance of the Terms and Conditions of Use and this Privacy Policy as it appears at the time of your access or use of Our Sites.
Section 5. Links to Other Sites; Advertisements.
Our Sites may contain links to third-party websites. These links are provided solely as a convenience to you and not as an endorsement by Our Sites of any content contained in or provided by such third-party websites. Our Sites are not responsible for the content of linked third-party websites; we do not review, control, or monitor the materials on any third-party websites; and we do not make any representations regarding the content, accuracy, or legitimacy of materials on such third-party websites. These third-party websites may contain information about uses of Atos Medical AB products that have not been approved by the regulating authorities in your jurisdiction. Because we do not control or endorse such information, we are not responsible for the content or conduct of such third-party websites, or for your transactions or interactions with them.
If you decide to access linked third-party websites from Our Sites, you do so at your own risk. Your use of third-party websites is subject to the respective Terms and Conditions of Use for those third-party websites, including the respective Privacy Policies of those websites. You agree not to present any links to Our Sites in such a way that they are associated with advertising or appear to be an endorsement of any organization, product, or service. You agree not to place links to Our Sites on any websites that a reasonable person would consider obscene, defamatory, harassing, grossly offensive, or malicious. You agree not to "frame" Our Sites or any of the content therein, and you agree not to copy any portion of Our Sites to a server. You agree not to display or use any Atos Medical AB logos or trademarks in any manner without our prior written consent.
In the event Our Sites elect to include advertisements by third parties, these advertisements may contain links to other websites. Unless otherwise specifically stated, Our Sites does not endorse any product or make any representation regarding the content, accuracy, or legitimacy of any materials contained in, or linked to via, any advertisement on Our Sites.
Section 6. Indemnity.
You agree to defend, indemnify, and hold harmless Atos Medical AB, as well as its officers, directors, employees, agents, licensors, suppliers and content providers, from and against any claims, actions, demands, or liabilities, including without limitation legal and accounting fees, resulting from, arising out of, or related to your use of Our Sites.
Section 8. Severability.
If any provision of these Terms and Conditions of Use is found to be invalid or unenforceable by any court having competent jurisdiction, the invalidity of such provision shall not affect the validity of the remaining provisions of these Terms and Conditions of Use, which shall remain in full force and effect. No waiver of any of these Terms and Conditions of Use shall be deemed a further or continuing waiver of such term or condition or any other term or condition.
Section 9. Miscellaneous.
Atos Medical AB does not guarantee continuous, uninterrupted, or secure access to Our Sites, and operation of Our Sites may be interfered with by factors beyond our control. You agree that these Terms and Conditions of Use and all incorporated agreements may be automatically assigned by Atos Medical AB, in our sole discretion, to a third party in the event of a merger or acquisition. Our failure to act with respect to a breach by you or others does not waive our right to act with respect to subsequent or similar breaches. No agency, partnership, joint venture, employee-employer, attorney-client, physician-patient, or franchiser-franchisee relationship is intended or created by these Terms and Conditions of Use.
Section 10. Complete Agreement.
THESE TERMS AND CONDITIONS CONSTITUTE THE ENTIRE AGREEMENT BETWEEN YOU AND OUR SITES WITH RESPECT TO THE USE OF OUR SITES AND ANY CONTENT CONTAINED THEREIN.