Re-size Text:



Your shopping cart is empty!
Sitemap
Contact us
Need help? Call 800-217-0025 - Mon-Thu 7:00am-5:30pm, Fri 7:00am-5:00pm CT
Shipping and Return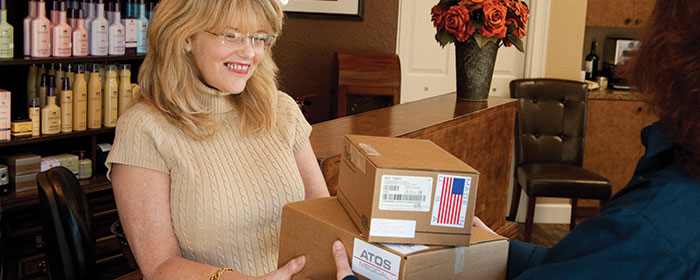 Shipping and Returning
Atos Medical Inc.  - General Return Conditions Applicable on all Returns
Shipping charges are non-refundable.
Returns will not be accepted without prior authorization and an Atos Medical Return Merchandise Authorization (RMA) number.
RMA numbers issued by Atos Medical are good for 30 days only. The product must be received by Atos Medical within that time.  RMA numbers cannot be extended or re-issued.
To obtain a RMA number, please call 1.800.217.0025.
Any product in a customer's possession longer than 90 days will not be consided for a return.  No returns will be accepted beyond that period.
There is a 25% restocking fee on all returned merchandise.
There customer is responsible for shipping charges and risk of loss on all return shipments.
Atos Medical highly recommends using a reputable shipping carrier capable of providing proof of delivery, as well as properly packaging and fully insuring your return shipment.