Re-size Text:




Your shopping cart is empty!
Sitemap
Contact us
Need help? Call 800-217-0025 - Mon-Thu 7:00am-5:30pm, Fri 7:00am-5:00pm CT
Provox® LaryButton™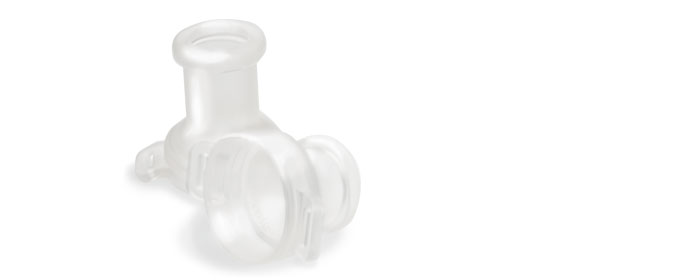 Provox® LaryButton™
The Provox LaryButton™ is a short, self-retaining silicone tracheal cannula. It maintains the opening of the tracheostoma and acts as a holder for other rehabilitation devices of the Provox System including the Provox XtraHME cassettes and the Provox FreeHands HME.
The main difference between the LaryButton and LaryTube is that the LaryButton is self-retaining in the stoma. Once inserted, it remains in position, taking advantage of the tissue elasticity of the tracheal opening which helps to hold it in place and provide an airtight seal. It also helps to prevent the tracheostoma from shrinking.
If needed, wings which are attached to the outer rim of the Provox LaryButton may be used to secure the button with a Provox LaryClip or Provox TubeHolder in order to avoid accidental dislodgement. The Provox LaryButton is particularly well-suited for patients with a circumferential skin fold around the tracheostoma (so called "lip"), however other users may also benefit.
Key features:
Effective - The conical shape facilitates a good fit as it allows the Provox LaryButton to be situated close to the stoma.
Compatible - The Provox LaryButton is intended to be worn in combination with the Provox HME System with optimal fit and stability.
Soft - The Provox LaryButton is constructed from soft silicone material and is atraumatically shaped to reduce negative side-effects such as stoma irritation and bleeding.
Non sterile, for single patient use.
Maximum device lifetime 6 months.


Prescription required.
Showing 1 to 9 of 9 (1 Pages)