Re-size Text:




Your shopping cart is empty!
Sitemap
Contact us
Need help? Call 800-217-0025 - Mon-Thu 7:00am-5:30pm, Fri 7:00am-5:00pm CT
Provox® FreeHands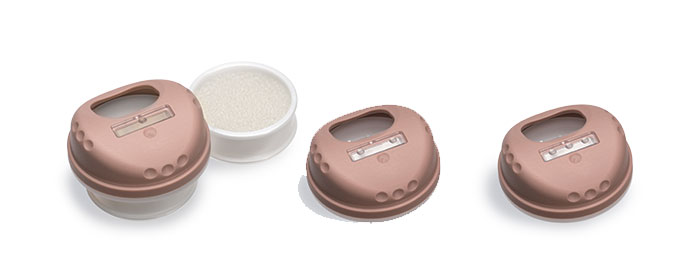 Provox® FreeHands FlexiVoice™
Gives the freedom to speak hands-free
More than 90% of the participants in a clincial study were able to speak hands-free with Provox FreeHands FlexiVoice. About half of the users used it every day.*
Available in four membranes: Light, Medium, Strong, XtraStrong
Allows the flexibility of speaking hands-free or with finger occlusion when necessary
Use different membranes for different situations
Can lock during physical activity so membrane remains open
Reduces mucus production and coughing

Provox FreeHands FlexiVoice is meant to be used with Provox FreeHands HMEs and is not interchangeable with other Provox products.
*Data on file.
Showing 1 to 13 of 13 (1 Pages)