Re-size Text:



Your shopping cart is empty!
Sitemap
Contact us
Need help? Call 800-217-0025 - Mon-Thu 7:00am-5:30pm, Fri 7:00am-5:00pm CT
Provox® ActiValve® Voice Prosthesis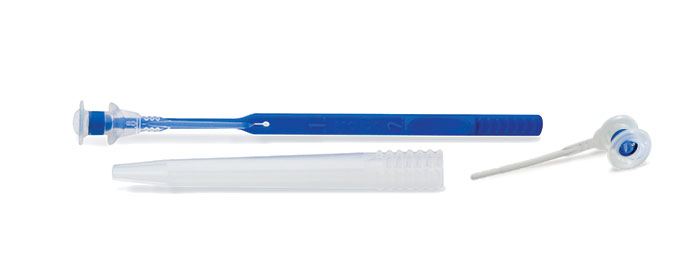 Provox® ActiValve® Voice Prosthesis
Available only in 22.5 Fr, the Provox ActiValve is designed for those who experience a short prosthesis lifetime (less than 4 – 8 weeks) caused by early leakage. Provox ActiValve reduces the need for frequent replacements in a majority of users.
Some people suffer from negative pressure in the pharynx/esophagus during swallowing or inhalation. The Provox ActiValve incorporates two small magnets, one in the valve and one in the outer ring which increases the pressure needed to open the prosthesis valve reducing the chance of inadvertent opening during swallowing or inhalation. Once the valve is open speech is easily achieved.
Provox ActiValve is available in three different magnet strengths and the voice prosthesis and insertion tool are supplied sterile.
The Provox ActiValve should be considered after a person has experienced approximately 5 consecutive short durations of another prosthesis (shorter than 4 to 8 weeks). Provox ActiValve is NOT intended for primary or secondary placement at the time of surgery.
Includes: 1 Provox ActiValve voice prosthesis and 1 single-use insertion tool (sterile), 2 Provox Brushes (non-sterile), 1 Provox ActiValve Lubricant (non-sterile), Provox Plug (non-sterile), 2 User Cards and 1 emergency card.
For single use.
Prescription Required.
Caution: Provox ActiValve contains magnets that may cause serious harm if kept in situ during MRI or radiaton therapy.