Re-size Text:




Your shopping cart is empty!
Sitemap
Contact us
Need help? Call 800-217-0025 - Mon-Thu 7:00am-5:30pm, Fri 7:00am-5:00pm CT
Educational Material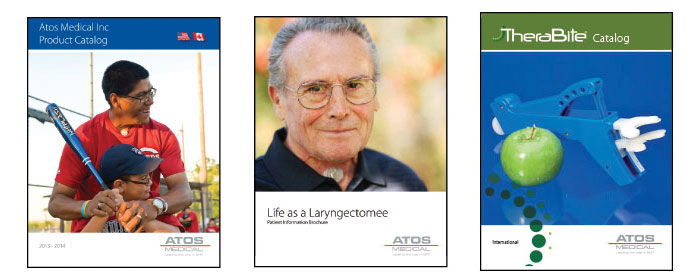 Educational Material
At Atos Medical, we seek to kincrease awareness and knowledge regarding post-laryngectomy rehabilitation options.  Our educational material is offered as a courtesy to the healthcare professional.

Care Tips Patient Information Kit The CareTips Patient Information Kit is a tool kit for the ..

Emergency Breathing ID Card Handy Emergency Breathing card to keep on your person or posted near..

Life as a Laryngectomee Brochure English Introduction to post-laryngectomy rehabilitation. Ex..
Showing 1 to 3 of 3 (1 Pages)